Rusty Layton of
Home Inspections by Rusty Layton
is a licensed Virginia home inspector with over 40 years of experience in the business. He's our go-to inspector and he always provides a thorough and comprehensive look at each property to help PG clients make the best decision on the purchase of their home. He helps tell the story of each property and makes sure our clients leave with a wealth of knowledge. Check out our conversation with him about the ins and outs of home inspections!
What you do:
I do home inspections in Northern Virginia and Washington DC for everyone!
How long have you been in business?
I did my first home inspection in 1980, yep 40 years ago, and have conservatively done 28,000 home inspections or more.
What are the home inspection standards?
The home inspection and report are performed to and compliant with the American Society of Home Inspectors (ASHI) Standards of Practice and Code of Ethics and Virginia Home Inspection Licensing requirements.
What are the parts of a home inspection?
Electrical, plumbing, heating, air conditioning, foundation and framing, kitchen, laundry, fireplace and chimney bathroom, attic, exterior, roof and flashing, grounds and attachments, grading and drainage. For more information about each part,
click here!
Your advice for buyers/sellers in today's market:
Work with your real estate agent to determine if you actually want to make an offer for the home then call Uncle Rusty to learn about what you're getting yourself into or not.
What's the biggest mistake you see buyers make with home inspections?
Assuming that a home inspection is the same as a trade service evaluation. A home inspection is an objective visual examination of the physical structure and systems of a house and is not a code authority inspection whereas a contractor evaluates specific components within his expertise and quotes current code requirements. The difference is home inspection standards of professional judgement and a contractor's evaluation.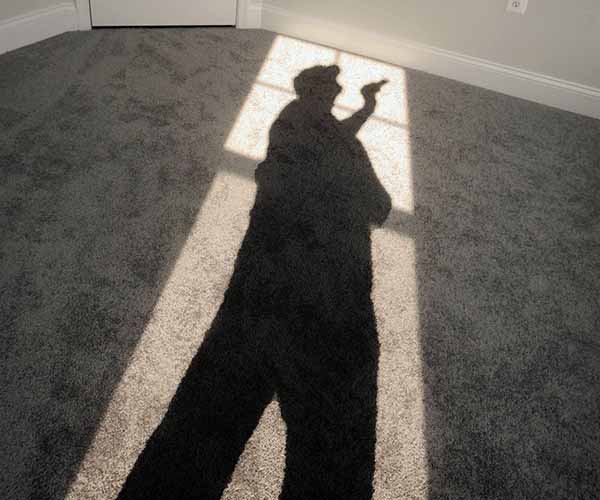 What should buyers/Realtors® look for in choosing or recommending a home inspector?
A no nonsense, straight shooting, experienced inspector usually works best for everyone.
What sets your company apart from others?
I teach people about the history of the home and its construction time period to better understand the whys and why nots for each property.
If you were buying a home, what would be the most important factors for you in choosing a property?
Whatever my wife thinks
Any funny on the job stories?
Back in the stone age home inspection reports were four pages on a clip board in triplicate. One time I was asked if the copies were carbonated. I said yes. One person asked me if the electric service was 200 RPMs. I said yes. I went into an attic and called down that there was bad news in the attic; I brought down a Washington Post from December 8, 1941 (Pearl Harbor Bombed).
What's your favorite part about what you do?
Watching people warm up to the inspection procedure and relax and learn while having some laughs along the way.
Anything else you want our readers to know?
TMINGR or Too Much Information for No Good Reason
Most home inspectors use a popular reporting software system which means the inspector is a slave to the system. I design my own reports for each person based on their needs and eliminate superfluous and redundant information. My reports are accurate, thorough and understandable. Understanding your inspection report and the features and systems of the home is key.
For more information about Rusty and his company, use the information below!