Hi! I'm Christina. Normally I am behind the scenes here coordinating all of the PG social media through my company
KD Social
, but recently I bought a home and Aaron and I thought it would be fun to give a behind the scenes look at what buying a home with the Podolsky Group is like.
My husband and I have been thinking about buying a home for a few years now but hadn't really been ready to jump in until recently. Between a nice condo with reasonable rent and staying busy with my businesses, my husband's full time job, and our toddler, there just wasn't a lot of time for house hunting. Through my work with Aaron I was keeping an eye on the Virginia real estate market but it was part of a day's work and a fun hobby to look at properties online. It's always fun to daydream about all the different properties available, especially when that means you aren't dealing with any of the paperwork!
When the pandemic hit and interest rates dropped we started to think more seriously about buying a home (not to mention the fact that we now had 2 adults working from home in a small condo with a dog and a lively toddler). It seemed like a great time to at least investigate the possibility of buying a home. We decided to talk to some lenders to get an idea of what the financial side would look like. Once we were comfortable with that, we brought in Aaron to talk about what's on the market. From working with Aaron over the last several years I knew that he works tirelessly for his clients and is a skilled negotiator who can always make a great deal, so it was a no-brainer on who to choose as our agent. After our first conversation with him about our home search, my husband was on board too. In the first conversation we had about what we needed in a home, Aaron had some great ideas of neighborhoods to look at that we hadn't thought of as well as considerations for what key features we wanted in a home. He was also able to answer all of our questions as first time buyers and gave us a lot of confidence that we'd find the right place for us. His expertise really added a new layer to everything that we'd been thinking about for our home search.
In talking to Aaron we knew that we were house hunting in a hot market with low housing inventory, so any offer we might make would need to be competitive and fast. When there aren't many properties on the market and interest rates are low, things get snapped up pretty quickly. The first property that we got excited enough about to make an offer already had multiple offers before we even finished our showing on the day it hit the market. Though that experience was disappointing, it helped my husband and I calibrate our expectations to make sure we were ready to make a competitive offer when the right place came along. Over the next few weeks we worked with Aaron to schedule more private showings and further narrow in on the neighborhoods we liked. Walking through the homes with Aaron was another great bonus. We'd been to open houses over the years, but in walking through the properties with Aaron we really learned a lot about what to look for in a home and what key things could point to the condition of a property that we might have overlooked otherwise. We were even more glad to have chosen him as our agent because of his wealth of expertise on not just the market overall, but on the different aspects of each home.

Another great thing about working with Aaron was that we had all the tools from Compass helping us in our search. In working as PG's social media coordinator I was familiar with a lot of the marketing tools Compass has to offer. I'd been impressed with the way they're always on the cutting edge of new tech to make navigating real estate easier, but I'd never experienced it firsthand as a client. It was fun to go from talking about the tools and features that Compass offers to seeing them in action on my behalf. We made good use of the Compass Coming Soon feature to scout out properties that weren't yet on the market to make sure we were the first buyers in to see them. Aaron also used his connections as a Compass agent to connect with seller's agents to ask questions about their listings and sort out which listings fit our criteria. We struck gold one afternoon when a property in one of our favorite neighborhoods was finally listed. We knew from Aaron's connection with the seller's agent (who was also a Compass agent) that the property had recently been renovated and that they had used the Compass Concierge program to do the updates. My husband and I were eager to see the property and Aaron was able to get us in for a showing right away. Before we even toured all of the home my husband was ready to put in an offer. By this point we had seen at least 10 homes and none of them had felt as right for us as this one did. The home and the neighborhood felt perfect, and we were excited to get our offer submitted. We decided to make an offer at around 3pm and by 8:30 that night we had signed everything and officially submitted our offer. Just three days later (and after a bit of negotiation) we were under contract! It was honestly so much easier than I expected, even though there were other offers on the property. Aaron's relationship with the seller's agent and the fact that they were both Compass agents worked in our favor to make a great deal for everyone involved. We were ready to move forward with the next steps of the process and everything went so much more easily than I could have expected.
I am a typical planner personality. I like to take charge, keep things organized, and know all the details about what's going on so that I'm prepared for anything. Throughout the rest of the sale process I was shocked that so much was taken care of for me and I didn't need to manage any part of it - it was so nice! Everything from coordinating with our lender on the offer, communicating with the sellers on any questions, to arranging the inspections and appraisal - it was all taken care of. It was definitely a nice change from what I had been expecting. I was able to focus on the logistics of moving rather than buying the home.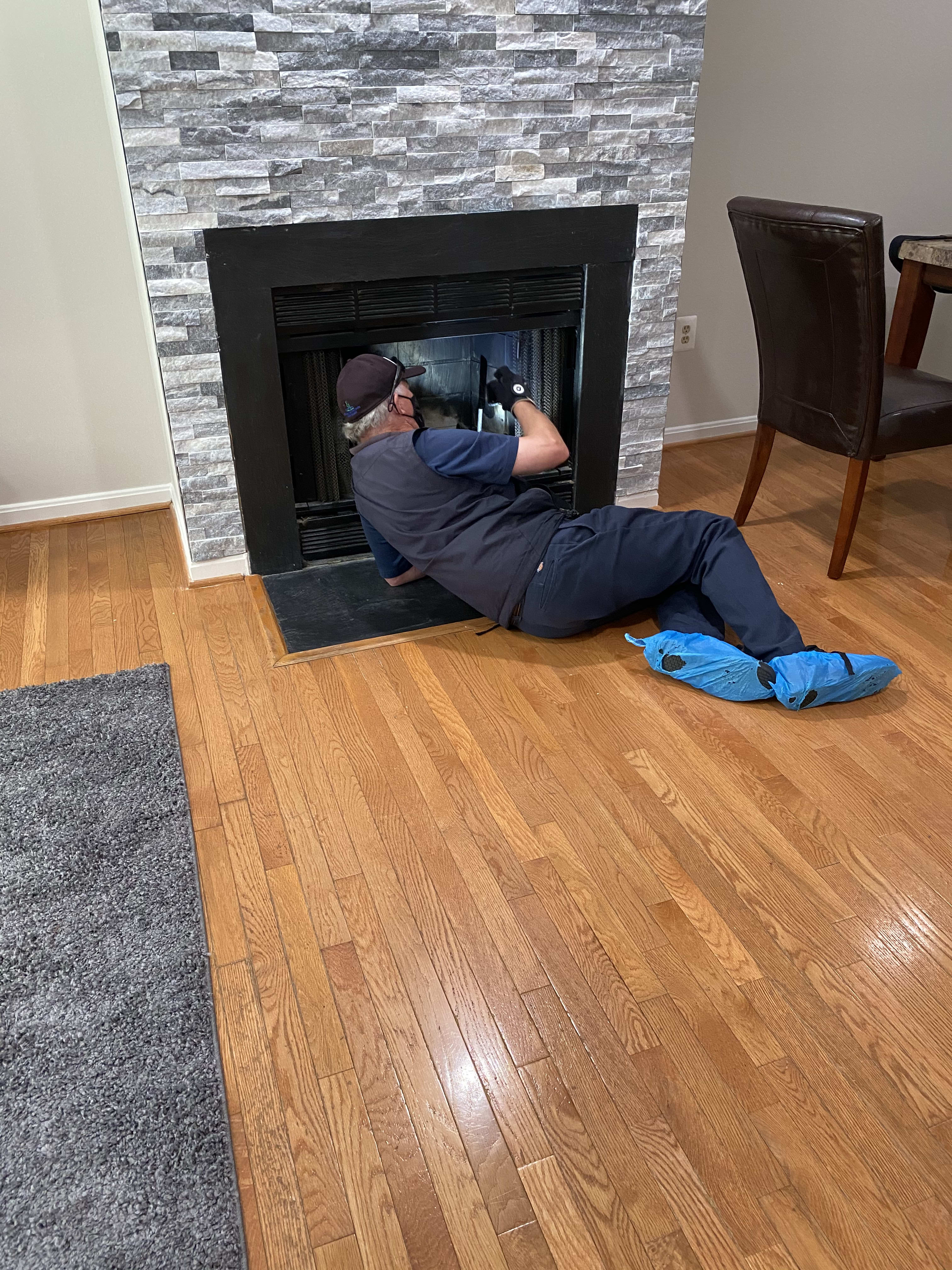 Aaron's recommendations were also amazing. We spoke to several lenders and his recommendation provided the best service and rates. They worked seamlessly with the title company and made everything easy with online tools and great communication. Aaron recommended an amazing home inspector, Rusty Layton, who was worth every penny. During the inspection Rusty walked me through the home in meticulous detail and highlighted all the things any homeowner would want to know and many things I wouldn't have even known to ask about. It was, hands down, one of the most valuable parts of the entire transaction. I left with many notes on how to maintain the home and most importantly I left feeling confident in continuing with the sale.
Aaron was also able to help us with coordinating vendors to assess our home for installation of a charger for our electric car. We were able to work with the sellers to have access to the property for several hours while a few contractors came out to quote on the project. I was surprised that we were able to do this before closing and it really helped me check a major item off of our to-do list.
Even with the pandemic slowing things down, we were cleared to close early on the property and now all we have to do is wait to sign on closing day. I couldn't be happier with how easy the entire process was and I credit that to Aaron's hard work. He really made a big decision easy for us in every way possible. Now that everything is nearly ready we're left to focus on our excitement for our new home!